What is the best pool table cloth? Worsted or woollen? High performance or high durability? Whether you need pool cloth for your own home pool table or a set of tables in a pool room, choosing the right pool cloth is an important decision. With multiple sizes and types, it's essential to know exactly what kind of cloth you need for your table.
Types of pool table cloth
All pool table cloth can be placed in one of two categories; woollen cloth and worsted cloth. These cloths are also also known as 'English' and 'American' cloth, with worsted cloth more commonly found on American pool tables.
Woollen Pool Cloth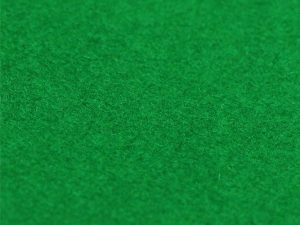 Woollen pool cloth is the traditional cloth that is used in cue game sports. The fibers of this cloth are napped in a single direction. This gives the cloth a subtle velvet-like quality, the direction of the nap can be felt and seen under close inspection. The nap of the cloth means that balls will move at different speeds depending on the direction, so it's essential to
mark the top and bottom of the table correctly
. The nap of the woollen adds an additional element of strategy to the game, allowing skilled players to curve balls.
Worsted Pool Cloth
Unlike the napped woollen cloth, this cloth is manufactured by weaving it in a worsted style. The woven structure of worsted cloth makes it a smother, finer and harder fabric. The reduced friction of this cloth allows balls to move at greater speeds and maintain momentum for longer. Worsted cloth is most commonly found on American Pool tables, although in recent years it has been gaining popularity in pubs across the UK.
Performance and durability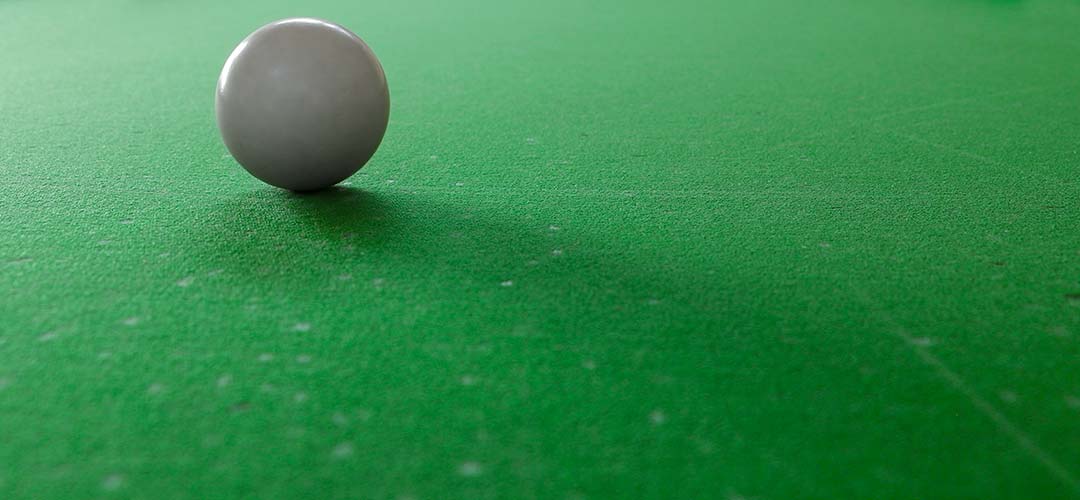 When selecting a new pool table cloth, two of the main factors to consider are performance and durability. While real world durability is hard to measure, a heavier and thicker cloth will generally be a more durable. This comes at the cost of performance, as a thicker cloth will create more friction and cause balls to loose momentum sooner. You can estimate the kind of durability you can expect from a cloth by its gsm (grams per square meter). For example, pool and snooker tournaments often use a weight of around 390gsm, which allows balls to maintain a lot of momentum, but requires greater maintenance and more frequent replacement. Pool tables in pubs and bars are more likely to use pool cloth with a weight of around 440gsm. This will won't offer tournament-level performance, but will last for longer with heavy daily use.
Pool table size
Before buying cloth for your pool table, it's important to know the size of the cloth you need. American pool tables differ in size and how the cloth is measured. An English table that is sized at 9 feet will require a smaller cloth than an American table that is also sized at 9 feet.
English pool table and American pool table
As seen above, English pool tables are measured by the entire length of the table. American pool tables are measured by the playing area of the table. This is why is it essential to know the sizing method of both your pool table and the pool cloth you are buying. At E-Service, we sell all woollen cloth in English sizes, with our worsted cloth clearly marked with 'USA' for the American table sizes. Check out our pool table size guide for more detailed information on pool table sizes.
Pool cloth maintenance
Following simple maintenance routines will help your pool cloth last longer and keep it performing in peak condition. The amount of time and care that goes into maintaining your cloth will depend on the type of cloth that you choose.
Woollen cloth maintenance
Napped woollen cloth requires a little extra care compared to it's worsted alternative. Luckily, most of this takes place during the routine brushing. When you brush the chalk out of a woollen cloth, it serves the secondary purpose of aligning the nap in a uniform direction. This means that when you brush the table, you brush it in a single direction. This extra bit of care is easy and simple, but important to remember to keep your table at its best. Additional maintenance, though not essential, involves ironing and 'blocking'. Blocking is simple and can be done using the handle of your brush. Simply brush the the table a second time, but turn the brush over and use the flat handle. This pushes the nap down into the optimal position for high level play. Ironing, the third step, follows the same principal but uses a specialised iron to press down the nap.
Worsted cloth maintenance
One of the benefits of worsted cloth is that it's easier to maintain than woollen cloth. Having no directional nap to the cloth, it can be brushed in any direction and requires no additional steps. Routine brushing after pool sessions to remove dust and chalk is enough to keep it in peak playing condition. To make maintenance even easier, the woven structure of worsted cloth allows it to be manufactured with liquid-repelling properties, such as
Hainsworth's Elite-Pro Spill Guard
pool cloth.
E-Service recommends
If you are looking a for a new pool table cloth, we highly recommend choosing from Hainsworth's wide range of cloths. Hainsworth is one of the biggest names in the industry and a cloth provider for pool tournaments world-wide.
For the best possible value in price and durability, the
Hainsworth Club
is the go-to cloth for pubs across the UK.
The
Hainsworth Smart
cloth offers higher performance than the Club whilst retaining great durability.
With exceptional speed and ball control, the
Hainsworth Match
is cloth used for pool tournament across the world.
Unrivaled as the fasted woollen napped playing surface in the world, the
Hainsworth Precision
is the ultimate experience in high level play.
Made with a unique blend of nylon and merino wool, the
Hainsworth Elite Pro
offers the lighting speeds American pool with a level of control close to woollen pool table cloth