It's that time of year again, when the days get shorter and the pub goers come in from the beer gardens and fancy a game of pool. What can you do to ensure that your tables are primed and ready for action?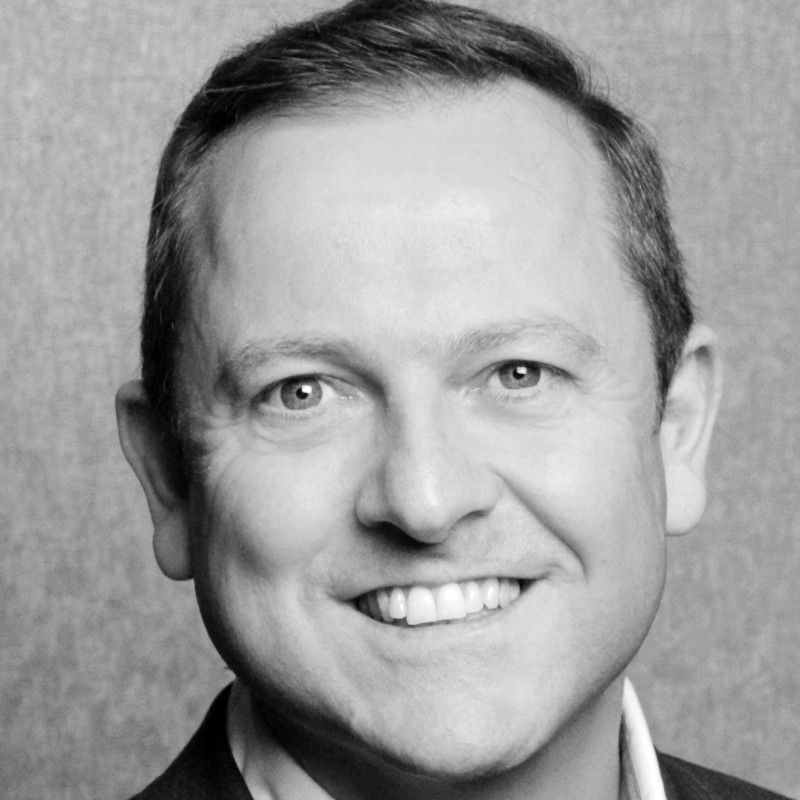 For leading operator Dransfields, which operates as many as 2,500 tables (depending on the time of year) – the preparations are quite extensive. Managing Director Chris Haley Ipictured left) says, "We prepare a programme of table recovers ready for the sites gearing up to the commencement of their pool leagues and tournaments. We know in advance that these will be required so ensure we have all necessary supplies in stock. We always get ahead of ourselves with site-ready cushions. We also supply pool trolleys where requested. as some sites prefer to re-locate their tables within their venue and this negates the need for a service call."
"This time of year, we definitely notice an uptick in pool-related enquiries," says E-Service's Mike Clokie. "We effectively cater for the UK cue sports industry, pool, snooker and billiards. At E-Service we align ourselves with "best of breed" products, when it comes to baize there is no exception, we only distribute the market-leading AW Hainsworth cloth. To compliment cloth sales, we also supply cues and pool balls alongside other staples such as cloth cleaner and brushes."
Looking after your cloth
We asked AW Hainsworth how to ensure that your cloth remains in pristine condition and what is the correct way to clean it. Diane Simpson, Commercial Director advises:
"For woollen napped cloth, we recommend regular brushing with a large bristle hand brush moving away from the D running in the direction of the nap. A table should not be brushed against the nap because this will lead to disturbance that could be difficult to lay back down, even with brushing. A damp cloth with little moisture may be used to smooth down the nap picking up any chalk dust residue, however the cloth must not be rubbed. Any spills must be attended to immediately to avoid water damage which will raise the nap. These can be removed using a clean absorbent cloth but again care and attention must be taken not to rub, but merely dab, allow to air dry and brush and iron.
"It is important to ensure cues all have appropriate tips to protect the surface nap from damage. We recommend checking the cues regularly to ensure there are no rough tips or sharp edges that could potentially come into contact with the cloth when taking a shot."
Update Your Payment Systems
Players are carrying less cash. FACT. Also, busy bar staff don't want to be handing over change for the pool table when they are trying to serve drinks. Why not treat your players to a cashless system and they will repay you by playing more – resulting in increased revenues.
Over the last year e-Service launched the e-Payhub cashless pool table system into the market and this has been something of a game changer.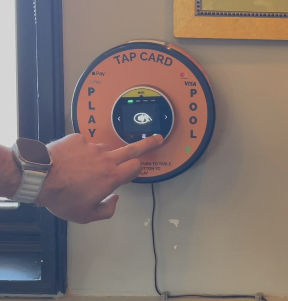 E-Payhub doesn't require any new batteries to be fitted to the table itself, the payment device can be installed anywhere within 15 metres of the table and the whole system installed in as little as 15 minutes. "We know where we are with electronic pool table batteries, they are proven. Our system uses the industry standard table battery which lasts up to 9 months before it needs changing, no installing bulky and potentially hazardous car batteries" adds Clokie. "The really exciting thing though is the increase in revenue that cashless brings. Some customers are reporting as much as 30% upturn."
Dransfields' Chris Haley agrees, "We have only recently taken delivery of the e-Payhub units but to date have been impressed with their performance and ease of use. That said, we had already developed two different in-house systems which are also very robust, practical and simple to operate. The results from these have shown quite remarkable uplifts in table income. In fact, we have been able to demonstrate that players are willing to pay more per game and they like the convenience of cashless payment."
Who is your pool player?
E-Service supplies the home market as well as the pub and club sector and it is good to consider whether you require tournament-fit equipment or whether your customers need something more suited to the rigours of family play.
When it comes to cloth, Hainsworth has something for everyone. Diane Simpson says, "Hainsworth has continued to innovate fabrics to suit the needs of the players and the club owner. Surveys carried out in the industry, talking with players, club owners, fitters and operators, highlighted a need to be challenged with greater speed and performance but not at the compromise of longevity of cloth in play and value for money. Our range offers something for everyone. We continue to make the fastest cloths on the market but can offer added durability in the Smart, increased speed and a good level of durability in the Match and the ultimate speed and ball control of the Precision. Venues where the faster cloths, particularly Precision and Match are in play can appreciate an increase in footfall as the players seek out the more challenging and enjoyable game."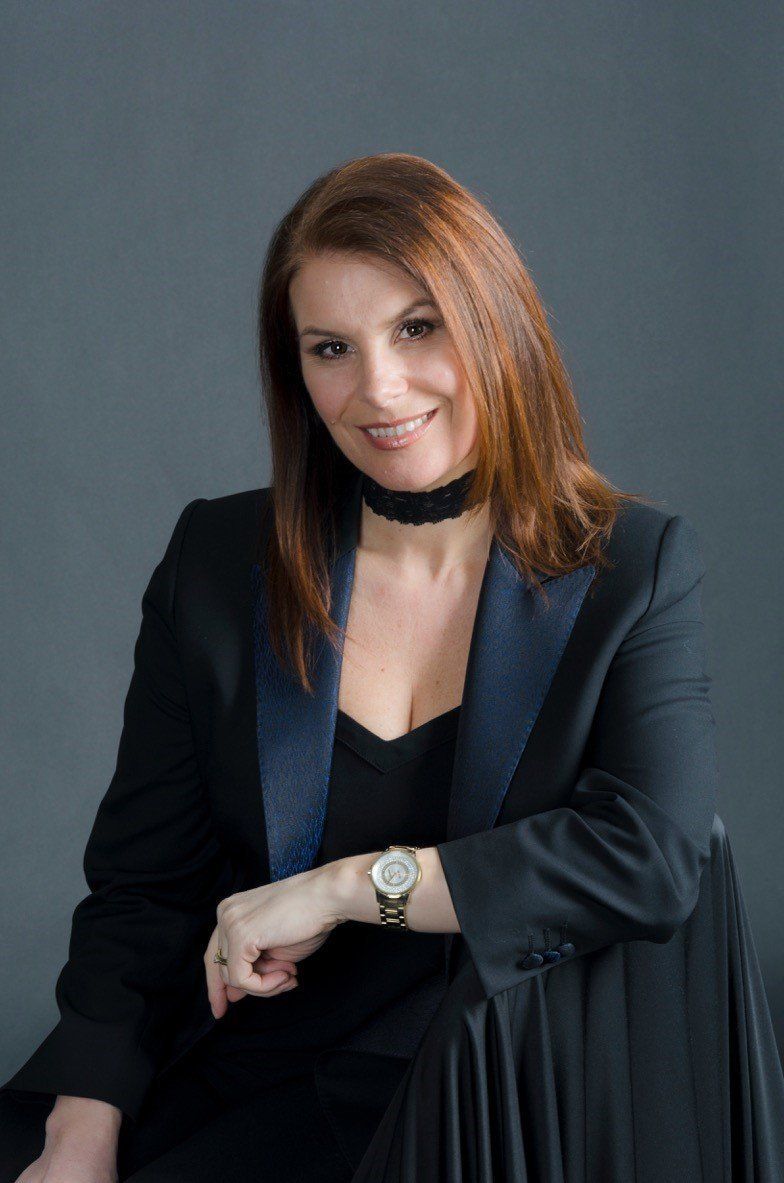 Michaela Tabb (pictured) the world-renowned snooker and pool referee (the only woman to date to have refereed the World Snooker Championship final, which she did twice, in 2009 and 2012). – set up a pool table business in 2018 with her husband Ross McInnes (four times World 8-Ball Pool Champion). Blackball Tables has two models of pool table.
"One is a standard pool table, which we call the Club, which has got standard pocket sizes, pretty much the same as the other competition table out there. The other quite unique thing that we offer is what we call an Elite table, which is a tighter-pocketed table that is specifically targeted at the top amateurs, the international players and the competition level," she says.
"Because it is a tougher table, the better players should win. It is not as generous as a standard pool table and, indeed, our Club version. We very much feel—and it has been proven—that there is a market for both."
Chris Haley certainly knows how important it is to cater for those who take the game seriously. "The quality of the table, cloth and lighting are paramount as players can vote with their feet and seek out a venue with a superior offer. Some players take pool very seriously and a professional approach to table quality and management is very important to them. We use LED lighting which has proven to be very popular, as well as more energy efficient. Pool tables are particularly important to clubs and their members!" he adds.
Make Your Own Mark
Pool tables don't just have to come in green! Why not match them with your décor or add your branding? Pink, sage or silver anyone?
"Printed cloth has been very popular this year," says Diane Simpson from Hainsworths." With the increase in home entertainment, personalising your table has become a desirable option and a talking point of uniqueness.
Hainsworth were the first to lead with the concept of printed pool cloth in the market over 20 years ago. Others have tried, but there is no product on the market more suitable for the game and hard wearing as our deep dye dischargeable technology which is only available due to our in-house dyeing capabilities, knowledge and experience. We can take a design from idea to table all produced on this one site. The printed pool cloth can be offered in either Hainsworth Smart napped cloth or Hainsworth Elite Pro American pool worsted cloth."
"Colours are another feature of Hainsworth," she adds. "We are known for our varied and vibrant colours in both woollen and worsted cloths bringing some of the most attention grabbing shades such as orange, gold, purple, pink, to the more muted neutral hues of taupe, sage, camel, silver, suitable for any designer home. At the moment, we are seeing a surge in sales of Elite Pro Banker's Grey, Charcoal, Marine Blue, Orange and Fuchsia, and in the Smart, the taupe, silver, slate, orange, and black seem to be this season's favourites. For the pubs and clubs, royal blue and olive are still the go to favourites."
Blackball Tables specifies Hainsworth cloth and Michaela has also seen the trend for colourful tables, especially since the pandemic. "We've seen a huge increase in sales to a standard home market. And we also started seeing a huge transition into different colours of tables with different colours of cloths, as husband and wife compromised on their choice and décor! Because of Covid, man caves were popping up all over the country. So we've been a huge part of that which as I say we're very thankful for as we know it was a particularly trying time for a lot of people."
Choose the experts!
For all your cue sports needs – e-Service has a fast and reliable service to ensure that your tables will always be in top condition. Suppliers of market-leading Hainsworth cloth and the innovative e-Payhub – give Mike or Paul a ring to find out more and visit the website here https://e-service.co.uk/product-category/pool-snooker-equipment/
Michaela and Ross are now expanding their range of pool tables to include models from other manufacturers and some designed more specifically for the home market. You can check out their new website at www.oncueworld.com
top image courtesy of Tony Guy at Admiral Taverns